Sport Field Update
Monday, November 9, 2015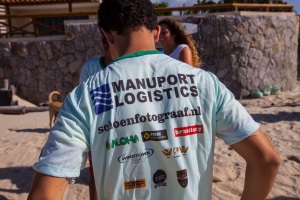 Things cannot always go as we want. In August ALOHA started to make a sport field in Cumbuco. The construction started promising by having realized a well. After having done this… The council of Cumbuco decided to use this area for a parking lot. If the town keeps growing, more parking places are needed. This was very sad news for ALOHA. The council has told ALOHA another sports field with a playground will be realized nearby.
SDYF is going to contact ALOHA about what we are going to do now. SDYF has already donated money from its sponsor Oomen to realize this sports field.
We will inform you in our next report about what is going to happen.
Like us on Facebook:
https://www.facebook.com/SportDevelops
Follow us on Twitter:
https://twitter.com/SportDevelops
Subscribe on YouTube:
http://www.youtube.com/user/deKruijfMaarten
Follow us in Instagram:
https://www.instagram.com/dekruijfmaarten
Follow us on LinkedIn:
https://www.linkedin.com/company/sport-develops-you-foundation