ANBI
Monday, April 3, 2017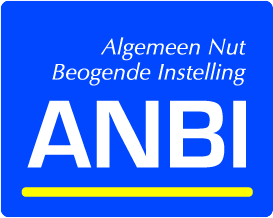 After existing more than two years we were able to apply for an ANBI status. And this has been approved!!
Since 2008 the Dutch Tax Administration can designate an institution to be an "Public Benefit Organisation" (Dutch: Algemeen Nut Beogende Instelling, ANBI). At least 90% of the efforts of an ANBI has to be focused on the general good. With this status we are able to get benefit from certain tax advantages.
This way we hope to get more sponsors in the near future, and a better brand awareness.
If you like to become and sponsor please send an email to: info

sportdevelopsyou.com.
Check our social media channels:
Like us on Facebook: https://www.facebook.com/SportDevelops
Follow us on Twitter: https://twitter.com/SportDevelops
Subscribe on YouTube: http://www.youtube.com/user/deKruijfMaarten
Follow us in Instagram: https://www.instagram.com/dekruijfmaarten
Follow us on LinkedIn: https://www.linkedin.com/company/sport-develops-you-foundation