Ambassador
Thursday, February 5, 2015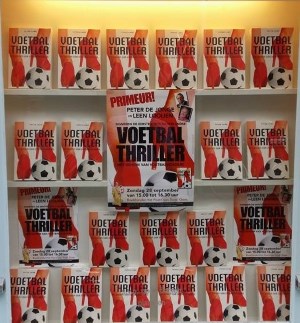 We are happy to announce that we have our first ambassador for the Sport Develops You Foundation. Through our Project Sponsor Oomen we had the opportunity to meet Leen Looijen. Leen has been head coach for several professional football clubs in Holland. To read more about Leen Looijen please take a here (Dutch).
With ambassadors we can increase brand awareness. Ambassadors also can help the foundation with promotion activities.
Leen Looijen wrote a book together with his friend Peter Venrooij.
This book you can buy for € 17,50. Order it by sending an email to coachvoorcoaches

live.nl.
In future we hope to have more ambassadors for the Sport Develops You Foundation.
Keep following us on Twitter: https://twitter.com/sportdevelops
And Like us on Facebook: https://www.facebook.com/SportDevelops