Funding is a fact
Wednesday, July 3, 2013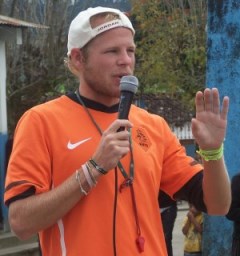 On July 3, 2013 the founding of the Sport Develops You Foundation is a fact!
With KvK number 58299769 are we officially registered foundation.
After years of working in third world countries Maarten de Kruijf is ready to start his own foundation.
In August we are going to send our first SDY Sport Development Leader: Rolf de Jong.
News about his activities will follow in September 2013.