Sport Field Cumbuco
Friday, September 4, 2015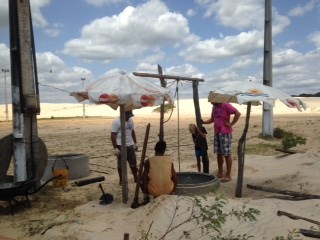 In January 2015 we received once more a donation from Oomen Advocatuur. We have waited for the right moment to use it. Our partner ALOHA had a great idea: a sports field in Cumbuco.
Brazil's number one sport is football. Everybody is playing it. So we wanted to build a small soccer field that can also be used for other activities.
At this moment Aloha kids have to play and train on a field outside their village Cumbuco. To reach this field they need to walk a while. And the field there is not good; lots of stones and debris.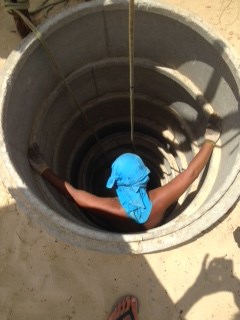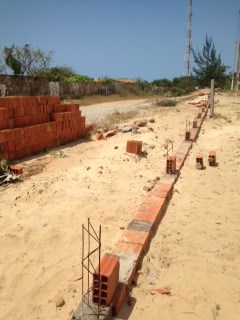 There happened to be an old field in Cumbuco on sand meant for renovation; light poles were already there. Furthermore, a large expanse of sand. This field is ideally located in the village on the dunes!
With the money from Oomen a well was digged in the dunes at a depth of at least 20m. Concrete rings were purchased and three men have worked on it for a whole week. So now there is a well. Thanks to this we can plant grass and use the well for watering it, which is desperately needed with Cumbuco's weather. Also a cemented barrier will be built around the field.