Year Annual
Monday, July 3, 2017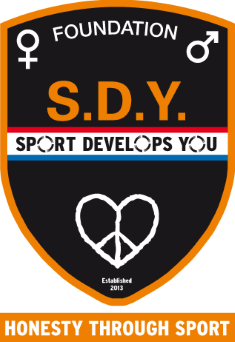 Year overview 2016
2016 it was a quiet year for the foundation. Maarten has a new job in Australia, which affects the work of the Foundation.
Compared with the past year, many changes have not occurred in the design of the annual report.
Through this annual report, we want to give everyone insight into our work in 2016.
Annual Report 2016 (pdf, Dutch)
Preview 2017
For 2017 we hope on the approval from the AMBI.
In 2017 there are starting SDY programs in Australia.
Our social media channels have increased in 2016 with more followers and likes:
Check our social media channels:
Like us on Facebook: https://www.facebook.com/SportDevelops
Follow us on Twitter: https://twitter.com/SportDevelops
Subscribe on YouTube: http://www.youtube.com/user/deKruijfMaarten
Follow us in Instagram: https://www.instagram.com/dekruijfmaarten
Follow us on LinkedIn: https://www.linkedin.com/company/sport-develops-you-foundation